An open letter from Peter Christ, Founder and President of Crystal Records

<![if !vml]>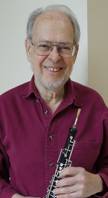 <![endif]>53-year anniversary. As I wrote on this page last year: Amazing! In 1966, when I was in my 20s putting the finishing touches on an LP album which was to become Crystal Records S101, I could not imagine that 53 years later, with over 600 albums (LP and CD), Crystal Records would still be alive and kicking, having survived the demise of LPs, cassettes, and into the digital age with CDs competing with downloads and streaming.
53 years! (1966-2019) The years go on and we are pleased to be able to continue to offer first-class recordings by some of the finest instrumentalists in the world. Sales of CDs have been diminished because of downloads and streaming but fortunately there are many classical-music lovers who appreciate the pleasure of holding and playing a CD, which represents the best quality that our outstanding artists can produce. Most of the Crystal recordings are available on iTunes, Naxos, and some other sites, but your purchase of the CDs from these pages allows us to continue producing this product and it gives you the best recorded sound quality. Our latest new releases include the 23rd CD by the Westwood Wind Quintet (CD791) which adds other players to the Quintet to feature wonderful works by Hindemith, Janacek, Mathias, and Stark. Also please see the 24th CD by the fabulous Verdehr Trio, whose performances and repertoire continue to amaze us all. New releases also add two new Trumpet CDs to our substantial brass catalog. including CD360, the remaining recordings by the legendary trumpeter Thomas Stevens, who died in July 2019. Tom is also on the original Los Angeles Brass Quintet LPs which were just released on CD102 and CD109. Alan Hovhaness recordings continue to be best-sellers, and I am pleased that many customers have explored the 24 Woodwind Quintets of Anton Reicha (Reicha Woodwind Quintets). We hope you all will get to know this wonderful composer. Thank you all for making it possible for Crystal Records to be in its 53rd year.
THANK YOU, our customers, for keeping the vision alive!
When Crystal Records was started in 1966, there were almost no recordings available of top quality woodwind and brass soloists and ensembles, and even very few of strings. As a professional oboist and founder of the Westwood Wind Quintet, I had been frustrated trying to find recordings of the music that I loved. The major record labels (there were very few independent labels) had a few of their "stars" on a smattering of instruments, but they were seemingly not very interested in the less common solo instruments or ensembles, or in adding to their rosters some of the fabulous players in the major orchestras around the world. When one walked into a record store, it was almost impossible to find a choice of flute, oboe, horn, or trumpet albums, and it was impossible to find tuba or trombone. Much of the repertoire that I and my friends were playing was nonexistent, as far as the major labels and the record stores were concerned.
I had gotten the recording "itch" a few years earlier, when Columbia Records, urged by Robert Craft, produced a Schönberg series, on which they included the Schönberg Wind Quintet. The Westwood Wind Quintet had performed this several times, and Craft asked my group to do the recording. Rehearsals at Igor Stravinsky's house added to the excitement for me, still in my early 20s, and when the record came out, it was thrilling to hear it on radio stations around the country. I was hooked on recording, and wanted to do more of the wonderful ensemble pieces that were unknown to the general music-loving public. A few letters to major record labels proved that they were not interested in this type of music, and a few calls to some of the players I knew in the Los Angeles area proved that there were others who wanted to record and let the public know about the music they were playing. Among my peer group I was fortunate to know players who would become some of the most respected on their instruments. With more enthusiasm than knowledge of the industry, I started Crystal Records.
The first record we released (and they were black vinyl records in those days, not CDs) was of my own group, the Westwood Wind Quintet. But my idea from the start was to have recordings of many different instruments and ensembles, and to get the best players we could from around the globe. The Los Angeles Brass Quintet and Los Angeles String Quartet albums came quickly, and then we moved to ensembles and artists from New York, Cleveland, Dallas, Berlin, and other major cities, in addition to Los Angeles. Roger Bobo did his first solo album, which has become a "classic" amongst tuba players. Tom Stevens on trumpet and Harvey Pittel on saxophone did solo albums that many considered exemplary for their instruments. Since this beginning, many other fine artists have joined the Crystal roster, and it is gratifying to see the reputations of the Crystal artists expand throughout the world.
In 1975 another milestone occurred when Tom Stevens suggested that Crystal do an all-Hovhaness album as part of a Ford Foundation grant. In this way I was introduced to some of the most beautiful and unusual music I had ever encountered and met the composer, a warm, remarkable man. When Crystal was later offered the chance to purchase the Poseidon catalog of Hovhaness music, all conducted or supervised by the composer, I jumped at the chance. Since then we have recorded many more Hovhaness works and I am pleased to have had a part in reintroducing this marvelous music and extending the popularity of this extraordinary composer.
The recording industry has changed somewhat from those early days. There are many independent labels and the majors have even tried their hand at instrumental music. But at Crystal we still try to do what we have always tried to do: find world-class artists to play repertoire that is not frequently done by others. In our small way, we hope we are helping to enrich the music community with excellent music and performances that would otherwise be ignored. We thank our customers for supporting our efforts through the past 53 years.
Since its inception in 1959, the Westwood Wind Quintet has been performing the quintets of Anton Reicha for some of its concerts. A few years ago, Charles David Lehrer edited the original publications of these 24 quintets and made parts and scores that he put on the International Double Reed Society web site. I was delighted to find these and contacted "Chick" Lehrer, who convinced me that it would be a grand project for the Westwood Wind Quintet to record all 24 of the quintets, a feat that had only been done once (many years ago) and never by an American ensemble. In working on the Reicha quintets, I have found Reicha to be even more profound and enjoyable than I had previously thought. These are fantastic pieces of music by a major composer of the period. They are not just good pieces by an average composer; they are excellent pieces by a composer of the first rank. They have been described as "symphonies in miniature" with "some of the finest music ever penned" (Ritter, Audiophile Audition). I am pleased to say that we are now finished recording all of these wonderful works and all 24 are now available on 12 CDs. The CDs are available either individually or in a box set at a discount price. See Reicha for more information.
Sincerely,
Peter Christ
President, Crystal Records, Inc.